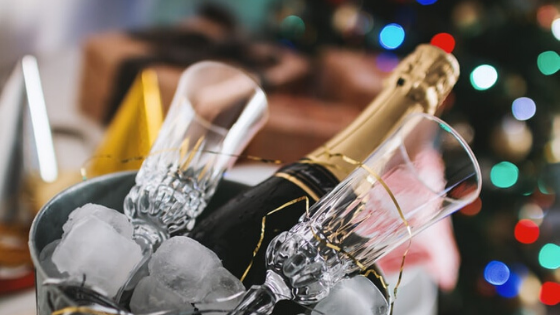 If avoiding potentially scary traffic and hyper-exuberant crowds are your ideal way to ring in the new year, then there are a few ways to welcome 2020 in without having to leave our apartments in Vallejo, California. Here are a few cool ways to breeze into the next 365 days in style at Bay Village.
Gather Friends and Family with a Special Invite
If you want to relax with loved ones, invite them over for a special holiday celebration. Whether you host a potluck style meal or whip up something special on your stainless steel kitchen appliances, it's sure to be a gathering to remember. Guests can enjoy the views from the balcony after dinner or take a walk through our luxury property's common areas.
Get a Head Start on New Year's Resolutions
It seems that getting in shape and committing to a healthier way of life is the most common resolution folks make moving into the new year. If going out isn't your thing, take advantage of our fully-equipped fitness center with free weights, cardio and strength equipment to get a step ahead of your goals. If you want a bit more exercise, go ahead and take a winter dip in our sparkling pool, or lounge on the deck to restore after a good New Year's Eve workout session.
Book the Community Clubhouse
You'll love our newly remodeled clubhouse at Bay Village Apartments in Vallejo, CA. With a fully modernized demonstration kitchen, big-screen television and comfortable seating areas, this entertainment-ready space provides hosts with an ideal arrangement steps away from home. Be sure to contact the property manager to reserve your time and space of preference.
Ring in the New Year with a New You
Just taking a day to do absolutely nothing beyond reading a good book, binge-watching your favorite shows or taking a long bath in your luxurious bathroom is a great way to spend an evening. Spoil yourself with extras like candles, snacks and plain old 'downtime.'
Discover Our Luxury Apartments in Vallejo, California
Here at Bay Village Apartments in Vallejo, you will find all the amenities that you need to feel inspired every day of the year. Contact us today to learn more about our available floor plans and community features.