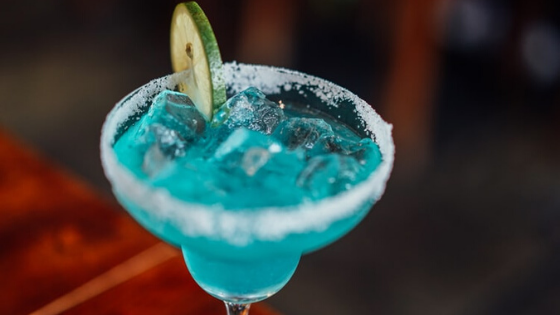 Are you ready to celebrate New Year's Eve with a fun cocktail, but don't drink alcohol? Have you volunteered to be the designated driver for the evening's festivities? If so, you'll want to whip up one of these mocktails that are as fun and delicious as their alcohol-infused cousins.
Mock Sangria
Ingredients:
1 orange, sliced
1/4 cup fresh raspberries
2 cups pineapple juice
2 cups cranberry juice
1 two-liter bottle of ginger ale, chilled
Directions:
Add all ingredients, except for the ginger ale, into a large pitcher.
Refrigerate for about 2 hours to let the flavors intermingle.
Add the ginger ale and serve immediately.
No-booze Mimosas
Ingredients:
1/2 cup fresh orange juice (chilled)
1/2 cup sparkling apple cider (chilled)
Directions:
Slowly pour sparkling apple cider into a champagne flute.
Add fresh orange juice and serve.
Tequila Sunrise Mocktail
Ingredients:
Dash of grenadine
1 part orange juice
1/2 part pineapple juice
Orange slice
Directions:
Add a dash of grenadine to the bottom of a tall glass.
Fill with ice.
Pour in the orange juice and pineapple juice.
Garnish with the orange slice.
Blue Hawaiian Mocktail
Ingredients:
2 ounces blue fruit punch
Sparkling white grape juice
Blue sprinkles
Directions:
Pour some blue sprinkles onto a plate.
Dip the rim of your champagne flute in water and then dip in the blue sprinkles.
Pour the blue fruit punch into the flute.
Add the sparkling white grape juice till the glass is full.
Mock Moscow Mule
Ingredients:
1/2 cup ginger beer (non-alcoholic)
3 tablespoons fresh lime juice
3 tablespoons club soda
Directions:
Fill a copper mug 3/4 full with ice.
Pour all of the ingredients into a copper cup.
Stir and serve.
Mock-garita
Ingredients:
1-ounce fresh orange juice
1-ounce fresh lime juice
1-ounce sweet and sour
4-ounces lemon-line soda
Directions:
Fill a glass with ice.
Pour all ingredients over the ice.
Garnish with a lime.
Have you made a resolution to find a new home for the new year? Then, come check out our beautiful apartments in Vallejo, California. Our community has a swimming pool and a fitness center. Plus, our newly renovated apartment homes are pet-friendly and boast vinyl plank flooring, large closets, and balconies.