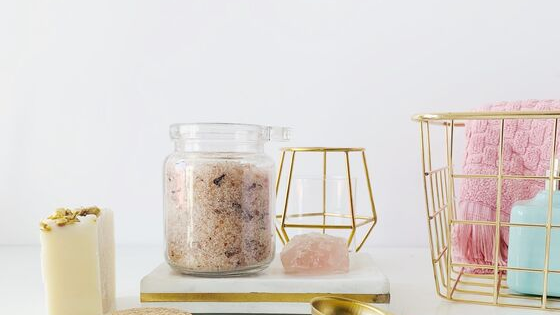 Do you love being pampered? Does the idea of relaxing in your own spa sound amazing? Then you're in luck. You don't have to travel for miles to get to a spa. With just a few clever tricks, you can create a luxurious spa-like atmosphere right in your own Vallejo, California, apartment bathroom. Here's what you need to do:
Get Rid of the Clutter
A spa is relaxing because it has a serene and calming atmosphere. Clutter destroys that atmosphere. It makes you feel tense, so get rid of it. Throw out old makeup, expired medications and any other items you no longer use. Buy pretty baskets and containers to hold the items you reach for the most often. Put everything else away in the cabinet or a closet.
Create a Beautiful Spa Aroma
A natural scent can help you relax instantly. Try keeping a few fresh eucalyptus branches in your bathroom to create a beautiful, energizing aroma. If you tie them to your showerhead, the steam will spread the delicious smell throughout your bathroom.
Use Neutral Colors, Such as Blue and White
When you choose towels, shower curtains, rugs, and accessories for your apartment bathroom. Try to avoid bold prints and bright colors. Instead, opt for neutral shades. Blue and white are especially good colors for creating a soothing and calming atmosphere.
Include Wooden Accessories
Wood brings the soothing qualities of nature into your bathroom. It pairs very well with your white or blue fabrics. Try a small wooden stool by the tub, a wooden bathtub tray or even a bathmat made of wood.
Use Fresh Flowers
Flowers enhance the feeling of nature in your bathroom while adding a luxurious touch. Try a single flower or a bouquet in a simple white vase.
If you love nature, you will love our Bay Village apartments in Vallejo with their awesome views of the Bay. The Bay Village apartment community features a deck, swimming pool, hot tub, and fitness center. Its convenient location in Vallejo, California, provides easy access to San Francisco, Oakland, and the entire Bay Area. Give us a call to see what's available now and to arrange a tour of our beautiful apartment community.