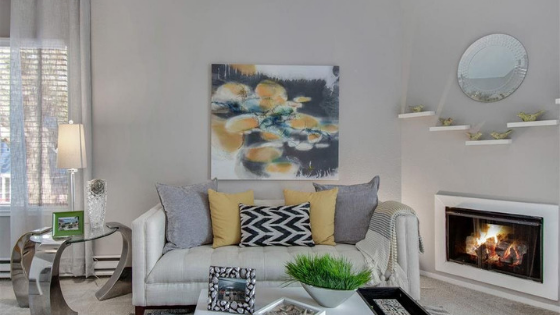 Living in an apartment can be one of the best things you've ever done. In this post, we'll discuss a few benefits of apartment living.
The Amenities
The amenities of an apartment complex can be the difference between choosing to live an apartment or not. From the pool and grassy areas to the BBQ and workout facility, apartments usually have many awesome resources. While living in a home can be great, they don't have the same type of amenities that make you really feel at home. When you live in an apartment, you get a sense of community and feel like you belong. With neighbors all around, a pool to enjoy with your friends, and staff members that truly care about you, living in an apartment can be an amazing experience.
In the Heart of It All
Another awesome benefit of living in an apartment is the location. Typically, apartments are located in a centralized location with many restaurants, coffee shops, and stores nearby. This makes it easy to grab some food, buy some clothes, or sit down and relax with a cup of coffee. And with how busy cities are becoming, driving across town can be annoying and time-consuming. By living in an apartment, you can live in a convenient location where you can run errands with ease. Furthermore, apartments tend to be close to schools, so driving your kids to class can be easier than ever.
Affordability
Apartment living also means you're living a better, smarter life for your finances. While living in a house can be awesome, apartment living is a lot cheaper, and you get a lot of amenities and other benefits that homeownership doesn't provide. And while the cost of rent is cheaper, chances are the utilities are cheaper too. Given how restaurants, schools, and shops are right down the street from your apartment, you'll also be saving money on gas.
Sense of Community
When you live in a home, it might be hard to get to know your neighbors. While you might see them when getting your mail, these interactions are usually pretty limited. But when you live in an apartment, you're more than likely going to see your neighbors a lot more. This provides a better sense of community and also may make new friendships in the process.
If you're searching for Vallejo, CA apartments that have all of the exciting benefits mentioned above, then visit Bay Village today to take a tour!