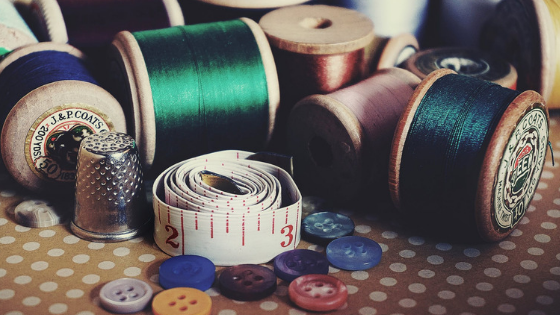 In your Vallejo apartments, there may be times when you need to make minor sewing repairs to your garments or home textiles. In those instances, it's nice to have all you need in a home sewing kit. Even if you aren't a big sewer, you'll appreciate being able to quickly stitch up things that unravel.
What Can You Use as a Home Sewing Kit?
You can use anything as a home sewing kit to keep your sewing supplies in. It can be a shoebox or a wooden box of any kind, or it can even be a hatbox. All that's important is that you have one central place to keep all your sewing supplies so you can find them when you need them.
What Should You Put in Your Home Sewing Kit?
There's a wide variety of things you should put in your home sewing kit. Here are the essentials:
Sewing scissors – You'll need to cut fabric and thread, so be sure to keep a sharp pair of scissors in your home sewing kit.
Measuring tape – You'll want to be able to measure things like inseams.
Sewing pins – If you do any kind of hemming, you'll need to be able to pin hems in place before sewing.
Iron – You can't keep your iron inside your sewing kit, but you'll want to keep a good iron and ironing board in your apartment home.
Thimble – A thimble protects your finger when you're pushing a needle through thread.
Thread – Invest in a variety of thread colors, so you always have the right color on hand.
Needles – You should keep sewing needles in several sizes to fit the type of fabric you're sewing.
Buttons – Keep a variety of buttons on hand, too. If a button falls off a garment, you'll be ready with a replacement. Even if it's not an exact match, you'll be able to sew on a temporary button until you can find a perfect match.
Seam Ripper – If you ever have to remove thread, you'll be glad you have a seam ripper on hand to make the task easy and fast.
These are the sewing kit essentials. As time goes on, you'll likely add more items to your home sewing kit.
If you'd like to see Vallejo apartment floor plans in person or get a guided tour, please contact us. We look forward to hearing from you!