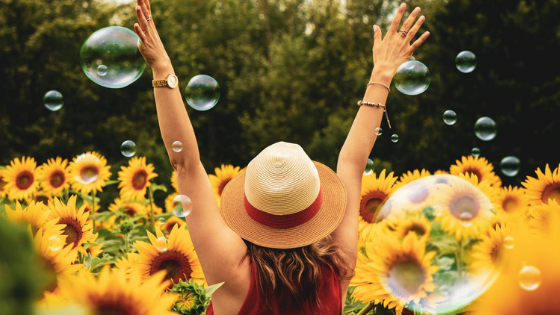 Living in Vallejo, CA, means it's warm weather and sunshine for much of the year. Still, when the official start of summer arrives, it's time to change pace and ensure you're making the most out of this beautiful season.
Here are some top health tips (for mind and body) that will help you live your best life in Vallejo, CA, this summer.
Top Tips for Having the Best (and Healthiest) Summer Ever
1. Slow down.
While summer is surely a great time to spend with friends and family, it is also important not to overbook yourself. Say "no" to more things this summer—especially those things you're not actually thrilled about. Guilting yourself into commitments and rendezvous that don't bring you actual joy is bound to cause you trouble.
Instead, schedule time to relax and do nothing. You'll be surprised at what it can do for your soul and your psyche.
2. Limit your screen time.
Summer's no time to be staring at a cellphone or into a computer screen, especially for most of the day. If you work at a job that requires you to spend time at a computer as a rule, it can be challenging. But at least make sure you're getting as much non-screen time outside of work as possible.
3. Get outside.
A perfect way to naturally limit your screen time is to make an effort to go outside more. Take a hike, a swim, a bike ride or a walk. And while you're out there, forget about posting pictures of your adventure to Instagram or Facebook! Just live the experience and learn to enjoy yourself without documenting it.
4. Take time to update your living space.
Lastly, make sure your living space is bringing you daily joy. You want your apartment to feel warm and inviting every time you step inside. If you love cooking, make sure your kitchen is large enough and has the essential items you need. If you love to entertain, ensure your living and dining areas are outfitted and decorated to your specifications.
And if that's not the case? Start looking for new Vallejo apartments now. You can always call our office to see which floor plans we still have available.