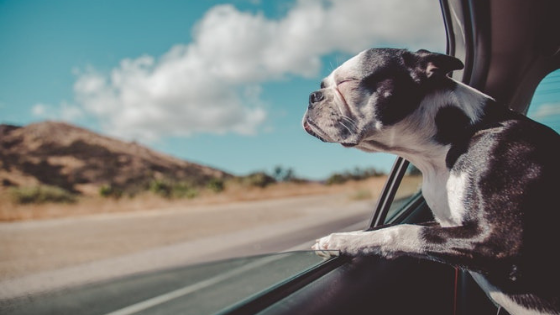 As a pet-friendly apartment community in Vallejo, CA, we know dogs are part of the family. As a dog owner, you want to be with your beloved pup as much as possible, and that often means planning vacations around things your four-legged family members can do, too. Now that summer is upon us, many people will be exploring new cities, parks, and unfamiliar places. If this sounds like you, heed these tips before you head out:
1. Not All Hotels Are Pet-Friendly
If you're planning overnight excursions that involve hotels, be sure to make reservations ahead of time and disclose the fact that you're traveling with a dog. Many hotels aren't pet-friendly, and the ones that are may only have certain rooms or floors in which you can stay with your furry friend. Hotels that have limited capacity for pet owners may book those rooms up pretty quickly, so it's best to get a head-start on your plans as soon as possible.
2. See Your Vet Before You Go Camping
There are a lot of hidden dangers when you take your dog into the great outdoors. Bears and other wildlife aside and fleas and ticks can cause serious harm to your pet's health. Make sure your pup's up on his shots and that your vet doesn't have any other concerns before you pack the cooler into the back of the car. Ask your vet what you should do if your dog eats or drinks something that makes him sick while you're away from home. There might be over-the-counter medicines or even a just-in-case prescription you can pack in your bags, should something unexpected happen.
3. Mind the Dog-Designated Areas at Rest Stops
If you're heading out onto the open road, remember that Fido may have to stop more frequently than you do. Most rest areas have designated dog areas in which your pup can relieve himself. Heed the signs so you don't wind up with a ticket as a souvenir of your adventures.
If you're looking for a pet-friendly apartment in Vallejo that's filled with so many amenities, you may never want to leave, you've found your new home! Stop by our Bay Village community so we can show you around!