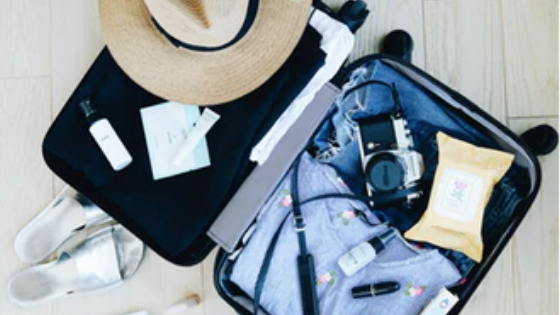 Many residents are already planning their next getaway when they will be leaving their Vallejo apartments for a few days. If you're planning your next vacation as well, there are a few things you must do before hitting the road. Here's a quick vacation checklist if you're going to be out of town for a few days.
Pre-Vacation Checklist
Contact Your Bank. This is a lot more important than it used to be. Due to credit and debit card fraud, banks are extra cautious these days. If you suddenly start spending money on your card in a new city, most banks will automatically deactivate your card until they hear from you (in case your card has been stolen). Make a quick call to your bank and let them know the dates and locations where you'll be traveling.
Clear the Refrigerator. There's nothing quite like returning home from a vacation to discover a "surprise" in the fridge. Clear out any items that are likely to expire or grow mold while you're on vacation. This includes fresh produce, open containers and milk. Also, remember to take out your garbage one last time before you leave.
Hold the Mail. Contact the post office to let them know you will be away for a few days. They can hold your mail and you can pick it up once you return. If the wrong person should happen to see that your mail is piling up, they could put two and two together and realize your apartment is unoccupied for a few days.
Pets and Plants. If you have pets, be sure to make arrangements for them while you are on vacation. If you have a trusted friend who will be feeding and taking care of your pet, let the rental office know. Another option is to place your pet in a boarding facility. The same goes for houseplants. Some will be able to go for long periods without water, but if not, make arrangements with a friend or family member to care for them while you're gone.
These tips should help you have a worry-free vacation. If you know anyone looking at apartments in Vallejo right now, be sure to refer them to the rental office at (855) 890-5508.