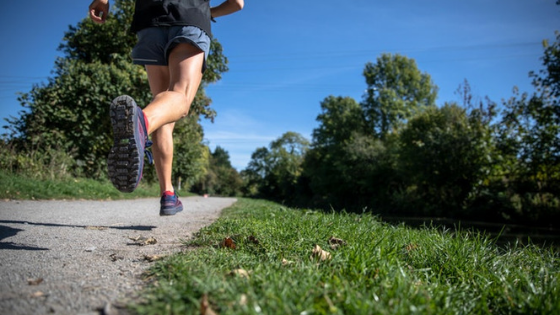 Getting in shape feels good, and it's good for you too! A lot of people struggle to find ways to strengthen their muscles and lose weight. These four helpful tips will help you on your fitness journey. Here's what you need to know.
1. Get Enough Sleep
Getting enough sleep is very important. If you're overly tired, your metabolism will slow down. You'll also have less energy for exercise. Most adults need between seven to nine hours of sleep each night. If you're getting less than seven hours of sleep nightly, there's a good chance you're sleep deprived. This problem could have a negative effect on your health. Rearrange your schedule to get to bed earlier at night, and lengthen the amount of time you spend sleeping.
2. Eat Reasonable Portion Sizes
Put less food on your plate than you normally would, or eat off of a smaller plate. During meals, eat slowly to give your stomach time to register when it's becoming full. Eating less food makes it easier to lose weight.
3. Exercise With a Friend
Exercising with a friend is fun! If you're having a hard time forcing yourself to exercise, find a friend who also wants to get in shape. Exercising with a friend makes it harder to back out when it's time for your fitness routine. Set an exercise schedule that enables you both to exercise together. Before you begin your fitness routine, make a commitment to each other to exercise together on a regular basis.
4. Set Aside 30 Minutes Each Day for Exercise
You don't have to block out long spans of time each day for exercise. Just 30 minutes of daily exercise is enough to help you lose weight and strengthen your muscles. Do this on your lunch hour, during an afternoon work break or as part of your morning routine.
Join Our Community
Are you ready for a change? At Bay Village, we have an exercise room, an outdoor pool and outdoor space where you can exercise. To find out more about living in our Vallejo apartments, contact us to schedule an appointment.